Eco Rental Solutions
For  the  sake  of  tomorrow  we  have  equipment  for  you  today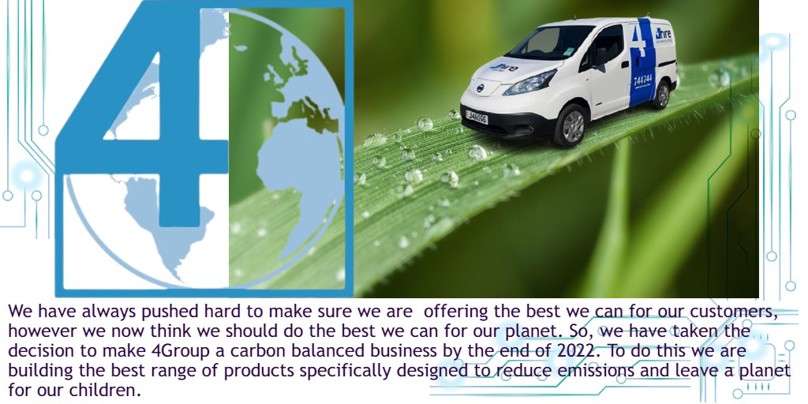 Please check back here and see what exciting new products we add to our ranges - Don't laugh! When you have tried these machines you too will agree that it just makes sense.
Please ask questions! We need to know what you want to see. We need to know what is important to you. This is a long term project that will make a difference to us all; some things will work, some won't - But we have to try.
Looking for more?
We are continually growing our eco hire solutions in our mission to make 4Group a carbon balanced business by the end of 2022. For eco hire advice and information, contact our team below.
Contact us