Equipment rental in a circular economy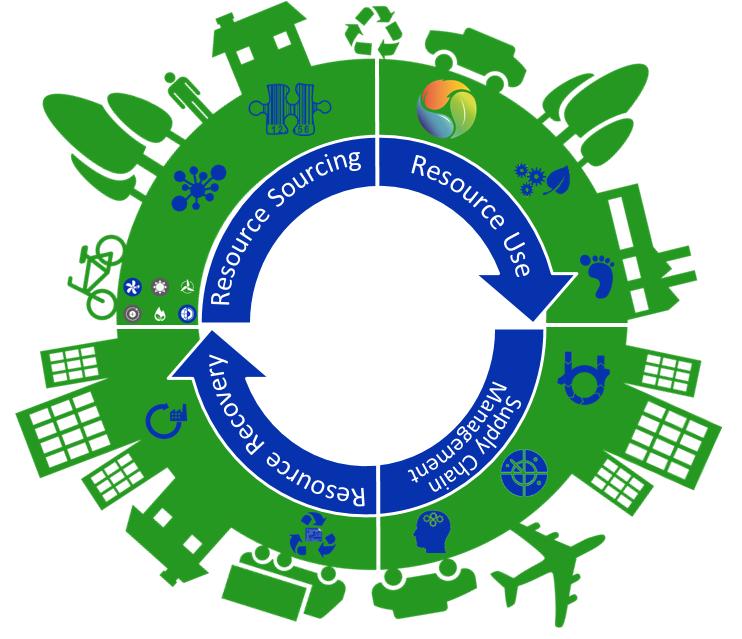 The idea of a "Circular Economy" is not new, but it is very relevant. Simply, it is the concept that if goods and services are, in normal use, not just used or provided once then, rather than continually drain the resources of the planet we can improve our situation now and in the future.
Rental is an inherently circular model. By renting 4hire equipment, companies and individuals can contribute to a more sustainable world in various ways.
Shared usage
Construction companies and other rental customers can access equipment when required, improving efficiency, and rental asset management leads to a more frequent, hence more efficient, use of equipment. Ask how 4hire can help maximise your efficiency.
Repairability
Rental companies, like 4hire, contribute to a product design that facilitates maintenance and repair activities. We focus on spare parts management and ask for increased information on product repair from the equipment manufacturers. By maximising the quality of equipment, we drive your efficiency.
Resource use
4hire searches for equipment to offer the most sustainable option for our customers and provides theoretical and practical training for you to optimise the use of equipment.
RENEWABLE FUELS
We always supply our equipment filled with renewable diesel. Users can choose to refill on site and we will help with this.
Recyclability
4hire takes care of our equipment through scheduled maintenance and repairs, when it is still possible, and recycling when it is at the end of its life cycle. We also demand equipment suppliers limit the use of non-recyclable material and take responsibility for end-of-life management by collecting, reusing or recycling equipment.
RETHINK THE VALUE PROPOSITION
We know that when customers look at the costs of renting, they sometimes baulk at the initial numbers they see. However, 4hire has developed a range of equipment specifically tailored to the needs of the Channel Islands. This range is the right size, the right specification and the most suitable to provide the most efficient solution to your needs.
When specifying equipment for a site, even if for a long term project, it is vital to consider all of the equation, not just the initial price. The environmental footprint of the equipment you use is more important than the sticker price.
Ask us how to have discussions with your clients to help you reduce the industry's impact on the environment - these are vital discussions, please don't put them off.
Find out more about the circular economy from the Ellen Macarthur Foundation here