4hire's eco fleet digs in to help Durrell rewild the planet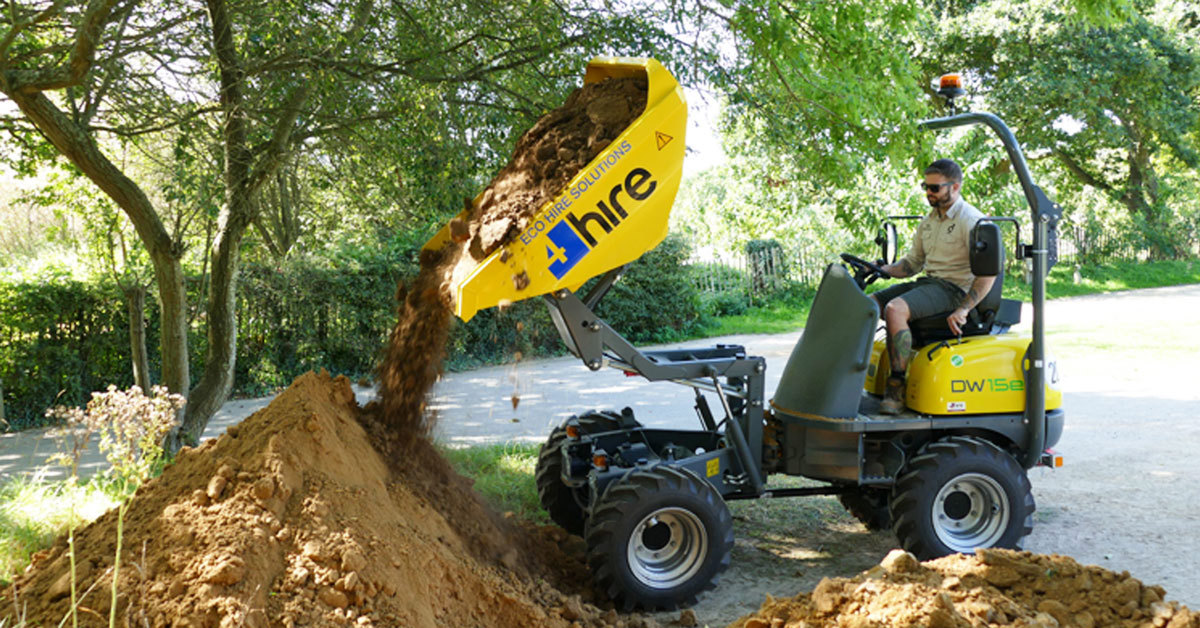 For the 11 years we've been in business our hire equipment has spewed out its fair share of carbon. We aren't proud of it. It keeps us up at night. 
But we are doing something about it.
The start of 4hire's eco fleet
Earlier this year we took delivery of our first pieces of eco friendly plant & access machinery including the 1.5 tonne zero emissions dumper and the solar hybrid generator.
Machinery manufacturers like Bobcat, Wacker Neuson and AJC Cabins are at the forefront of the development of eco-friendly machinery.  As a company we're committed to investing in their zero emission products.
We want to be a carbon neutral company, so to kickstart our carbon offsetting we're partnering with the brilliant folks at Durrell to provide eco friendly machinery free of charge so they can spend their cash where it is needed on re-wilding projects.
How are Durrell helping the planet?
Over the past 60 years, Durrell have protected over 600,000 football pitches worth of natural habitats. By 2025, they are aiming to rewild 10 entire ecosystems whilst better connecting 1,000,000 people back to nature. 
Big targets! But we love their ambition and we're happy to be able to help in any way we can.
Can electric and eco-friendly machinery keep up on a busy site? 
People in our industry can be sceptical about the efficiency, power output and durability of electric and eco-friendly machinery.
But we guarantee we wouldn't invest in the machinery, if it couldn't do the job. 
With the right planning, which we will help with, our eco solutions hold their own, often outperforming their diesel alternatives. But don't take our word for it. This is what Glynn Bower, Site Services Manager at Jersey Zoo, had to say about the 1.5 tonne zero emissions dumper:
"We were delighted to be the first organisation to use the electric dumper. This is an exciting environmentally-friendly alternative in line with our 'Rewild our World' strategy. 
As many of our animals are very sensitive to noise, the much quieter electric vehicle has enabled us to complete work that would not have been possible previously."
How to hire our eco solutions
To hire any of our eco-friendly machinery and vans, call our team on 01534 744744. We're happy to answer any questions and to assess whether our eco-friendly equipment is suitable for your next job.