Plant Nappy® and Spil Kit
The Plant Nappy

®
Plant Nappy sits under a huge range of machinery and hand-held equipment to absorb oil and fuels that prevents them from reaching the ground, protecting the environment.
Please note: Linear is sold separately.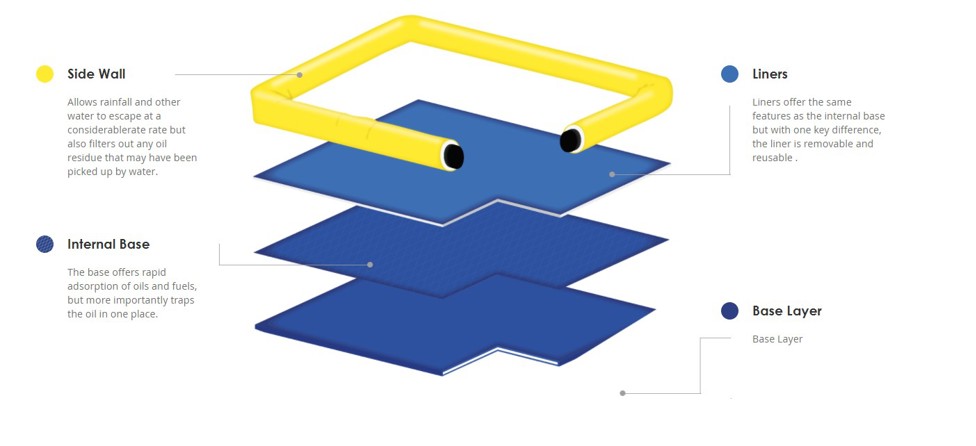 Spil Kit
Fast action kit in a tough waterproof holdall with carry strap. Absorbs up to 50 litres.

Contains 3 x 1.2 Meter Socks. 3 x Large Cushions. 30 x Pads. 1 x Pair Goggles. 1 x Pair Gauntlet Gloves. 5 x Disposal Bags and Ties. 1 x Instruction & Content Sheet. 
Key Information
Plant Nappy Liner 500mm x 685mm
Plant Nappy Liner 1000mm x 685mm
Plant Nappy Liner 2000mm x 1375mm
Plant Nappy Spill Containment System 500mm x 690mm
Plant Nappy Spill Containment System 1000mm x 690mm
Plant Nappy Spill Containment System 2000mm x 1370mm