Why you can trust our hire tools & machinery on your next job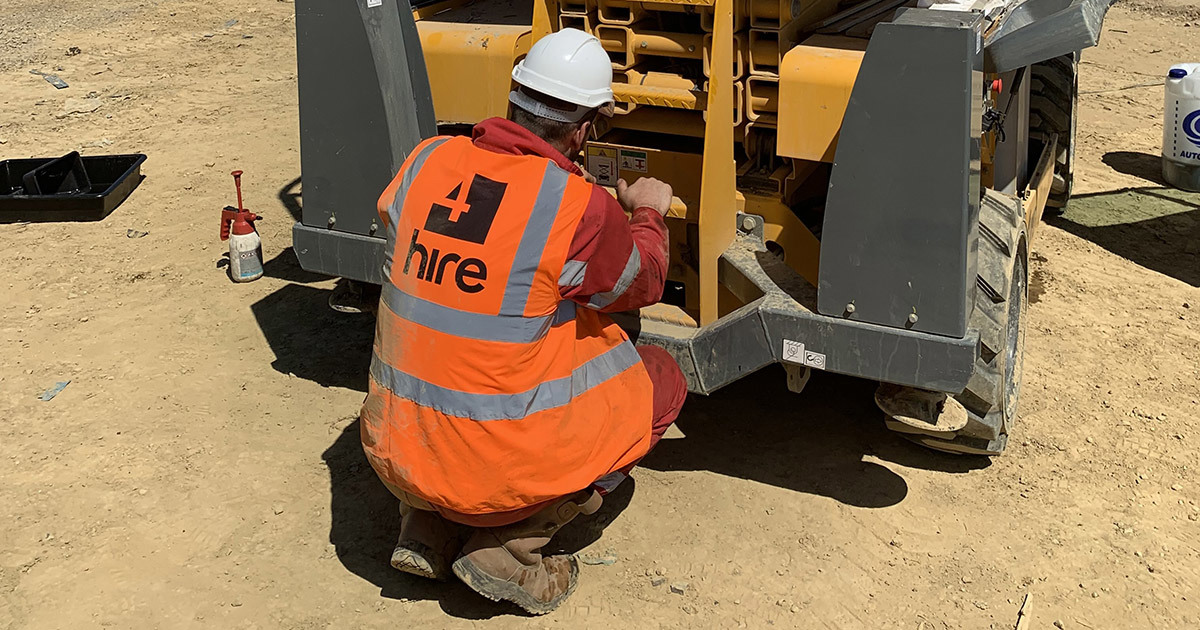 Poor upkeep is the number one cause of tool and machinery failure in our industry. Fact. And when the tools aren't working, jobs fall behind schedule and accidents happen.
In a hazardous environment like a building site, you need to be able to trust every piece of equipment you use. So how do you know the item you've hired is in good working order and won't let you down halfway through a job?
Our answer is 4sure. 
4sure is our on-site equipment maintenance programme, designed to give you peace of mind and make sure nothing goes wrong whilst you're using our gear.
How does 4sure work?
Our Test and Run Engineers will come to you, check the equipment's working as it should be, carry out scheduled tests and fix any problems right there and then for free.
Which checks are carried out?
On arrival the Test and Run Engineer will:
Say hello!

Check engine/hydraulic oil levels are correct

Check the air filter & fuel filter are clean and in good order

Ensure the pins & brushes are moving freely and in good condition

Regrease all grease points

Check all safety systems (i.e. Level alarm) are working

Check Emergency Descent Systems are in good working order

Check all paperwork is with the equipment
How long will the checks take? 
Inspections normally take no longer than 30 minutes. We do our best to work around you, aiming to get our hands on the equipment whilst your crew tuck into a well-earned sandwich.
What happens if we need to make a repair?
Our engineer will immediately open a repair job on site, calling out the service van if required. If the item can't be repaired quickly or is unsafe for use, we'll replace it so you can crack on with the job.
How regularly are the 4sure checks carried out? 
This depends on the item you've hired. Equipment that requires regular safety checks and maintenance like compressors, generators and access equipment will receive 4sure checks every 15 days, whereas less maintenance-intensive equipment like mixers, pressure washers and pumps are checked every 90 days.
For a full list of equipment and their 4sure inspection schedules click here. 
Do the 4Sure inspections apply to van hire? 
Yes. 4sure inspections are carried out on every piece of equipment we hire. 
For vans, we use the guidelines for the goods vehicle operator licences set out by DVS and follow the FTA (Freight Transport Association) Maintenance Inspection form (VC10). 
How can I find out more?
For more information about 4sure and our wide range of hire tools, equipment, plant machinery and transport solutions, contact our knowledgeable team on 
01534 744744 or make an enquiry through our website.