So, how have we done?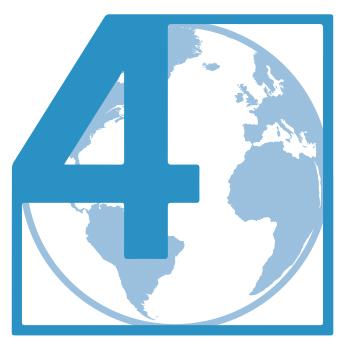 WE PLEDGED TO CHANGE - HOW HAVE WE DONE?  
At the start of 2020, we pledged to become net carbon neutral by the end of 2022 and we set 3 main targets for this year.  
Reduce our operated fleet emissions by 80%  
Reduce our incinerated waste from 2 eurobins to one dustbin a week  
Reduce our oil purchases and disposals by 50%  
How have we done? well...alright, but not great. 
We have been using Rubis RD100 sustainable diesel for 12 months now and we calculate a 32 tonnes reduction in CO2e emissions from our internal fleet of trucks, vans and cars. That's 78% lower than it was last year with more to come.
We have been segregating our recyclables much better, but we are still struggling to ensure it is always done properly and what is dumped is not recyclable. There is lots of room for improvement here.
The oil sampling and life extension project just did not get off the ground. Probably we could blame Covid, but that's a pretty poor excuse really. We bought the equipment though! 
Sustainability isn't an exercise in ticking a few boxes and printing on both sides of the paper. It is a very deep look at how a business works, what it really is and wants to be. This was never going to be an easy ride and it isn't. Mid-way through this year, we stopped bending everyone's ear about sustainability not because we had gone off the idea, but because people were concerned over covid issues.  
We carried on trying things and putting our plans in action as we have to commit to the greater long term problems we all face as well. This experiment is very much ongoing and is getting larger as we discover more. This is why we talk about it here, so other businesses can see what we try, take inspiration from our successes and lessons from our failings.
Roll on 2021  
So, we double down on the goals we didn't achieve - on top of the stuff we have to do for 2021.   
We will sort out our waste disposal problem. We will achieve our oil use and disposal target - missing it two years running isn't on.   
Sustainable fuel refills  
From January, we will offer all our customers the chance to refill returned plant and vans with Rubis RD100 fuel. This will be done on a cost to us basis, we will not make a profit on this. We can't tell what fuel is used in our kit when it is with customers, but if it is returned and needs filling, we will make sure that is done sustainably. This, for want of a better term, offsets their fuel use forwards to the next customer.   
Durrell Rewild Carbon 
Carbon offsetting, if not done properly, can be only of low impact. Offsetting has become a global market and, as with many things it is turning into a business first and a crusade second. Many globally available offsetting schemes only end up putting 50% of the funds into projects; the rest goes in overhead and profit. This market also has the effect of driving down the price of offsets as if they were a normally traded commodity.  
Carbon offsets are however needed to manage the final resultant emissions when polluters (all of us) have reduced their output as much as possible. We have to accept the cost should sting as an incentive to change.  
We have been working with Durrell for over a year, helping with their new Rewild Carbon initiative. This is a carbon offsetting project like no other – it one of the most wild, colourful and impactful ways you can offset your carbon. As well as reducing carbon it's also about reviving ecosystems, recovering species, and rebuilding livelihoods. Offsetting your carbon through Durrell means that you are investing in a one of the most precious yet threatened living, breathing ecosystems on the planet and the many animals and communities that flourish there. Your carbon footprint is truly rewilded. Impressively, more than 95% of the funds go directly to nature.
 At a cost of £25 per tonne of pollution, it is not cheap because this is the true cost of high quality conservation work. It is, if you like, a way to get business to consider how much pollution it creates - not a punishment, more of an incentive. If it were £10 per tonne, well, people would just pay the money, pat themselves on the back and carry on as normal.   
The option to offset with Durrell rewilding carbon will also be available at the time of hire. Anyone will be able to work directly with the scheme from early in the new year.  
So, what else?  
We are always renewing our fleet with the latest, most eco biased equipment. We have just received another 1.9t electric digger from JCB and another full battery tracked access platform. We have a 1T micro excavator, the new JCB  mini tracked dumper, 2 new Vauxhall Vivaro electric vans and 2 new fully electric 18m all-terrain scissor lifts coming soon.  
We will be replacing our entire diesel powered access fleet with battery hybrids over the next couple of years. In fact, we are the ones chasing the manufacturers to actually build the things! We have more solar hybrid welfare cabins coming and we have placed one of the first UK orders for JCB's new electric telehandler.  
We are also planning to fit a solar panel array on the roof of our large building to give us the extra energy we need for all this kit - we are already pushing what is available to us and this experiment should give us the capacity we need.   
We must reduce our output of pollutants as much as possible. It does work in a business scenario.  
It is a nice equation:  
Reducing pollution is about becoming more efficient - becoming more efficient is the only way a business thrives. Therefore: efficiency = sustainability.