Project Rainbows is Go!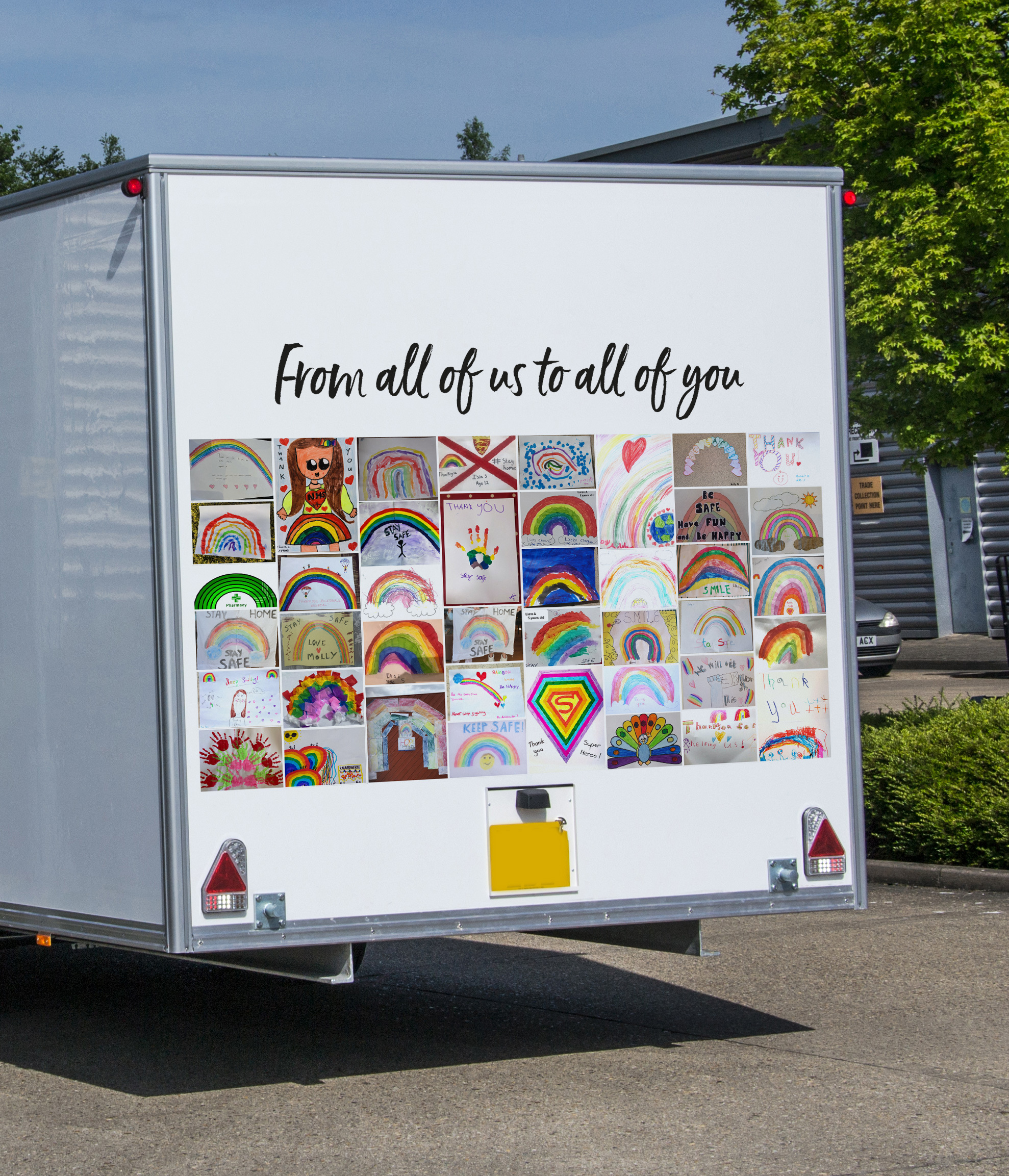 Saying thanks with a rainbow has become the new 2020 norm.
All the efforts of those who, once the noise of everyday life is stripped away, can be seen bright and clear. The front line healthcare workers, care home staff, emergency crews, municipal workers and those who make the seeminly simple things happen have finally been unveiled and rightly so.
Our little idea to thank those working at the new Nightingale Hospital got, well, out of hand really. We thought we may get 20 or 30 pictures to brighten up the changing areas for staff, but after a frenzied and very colourful weekend we had over 500 fantastic images.
A promise is a promise, so rather than 4 panels on the back of our mobile showers, we now have 12 which will be proudly displayed in the main staff entrance of the unit to brighten up the days of the fantastic nurses, doctors, porters, cleaners, the list goes on.
We are putting up video montages of each panel over the next few days, so head along to our Facebook page here and see them all.
To everyone who contributed artworks, thanks for helping us say thanks.