4group fills a GAP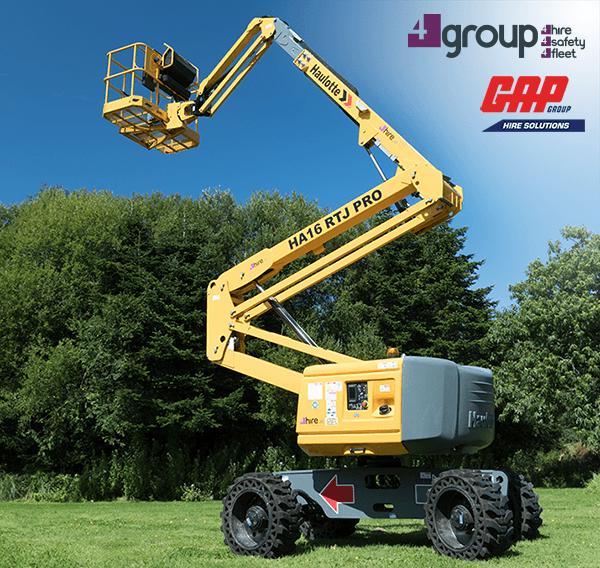 Following its recent 10th anniversary, local rental, training and logistics support provider 4Group are excited to announce the acquisition of the business by GAP Group, the UK's largest privately-owned plant, tools and equipment rental provider.
4Group; comprising 4hire, 4safety and 4fleet have worked since 2008 to provide the best possible quality, service and value in rental plant and tools for the construction industry. It has quickly and consistently grown to include vehicle rental, plant and vehicle sales and a full safety training and consultancy operation.
GAP Group, a nationwide provider of plant, tools and services, was founded in 1969 in Glasgow and has grown to become a company on target to turnover £200m this financial year with over 140 locations. Always family owned, GAP is dedicated to providing safe, efficient equipment in an ethical manner to customers large and small.
Commenting on the sale, Nigel Blandin, 4Group MD, said "We have known GAP for over 15 years and 4Group shares the GAP offering and ethos."
"Businesses with tight, personal management structures succeed in competitive markets because they can stamp their mark on operations and make well informed decisions quickly."
"By becoming part of GAP Group, we will continually develop and innovate to ensure we can support the highly technical projects that are underway and planned for the near future. The construction industry is evolving at a fantastic rate, whether it is in equipment or the methods used. 4Group and GAP are committed to providing the solution and the training required."
Douglas Anderson, Joint MD of GAP Group commented: "A vital element of my remit is to ensure that GAP is prepared to meet the opportunities and challenges ahead. The acquisition of 4Group is another strategic step for us, filling a gap in nationwide coverage. "Jersey is a different market operationally; we recognise the value of a local business' experience with our capabilities being a good match.
"I am confident that this acquisition will add considerably to the group's performance and we are looking forward to working with our new colleagues to deliver further value for our customers."